ALA will launch LibLearnX: The Library Learning Experience (LLX) in January 2022!
This new conference will offer an ALA member-focused experience designed to motivate, inspire, and engage in discussions that will shape the future of libraries and communities.
Educational sessions will incorporate a focused, hands-on learning approach in order to enhance attendee professional knowledge and expand on skills that can later be applied directly to their work. Attention will be given to selecting engaging and active facilitators that not only have compelling information to share, but also can connect with the audience in effective ways. Topical areas with an annual rotating focus: Equity, Diversity & Inclusion, the Future of Libraries, Readers Advisory/Collection Development, Professional Development, Human Resources. Special features of LibLearnX will include ALA Gives Back, a community service opportunity; LLX Studio, a hybrid learning model, and celebratory recognition events (I Love My Librarian Awards, Youth Media Awards, and Andrew Carnegie Medals for Excellence in Fiction and Nonfiction).
As products, services and resources play a vital role in the support of libraries, LibLearnX will provide dedicated time for attendees to meaningfully interact with the exhibitor community.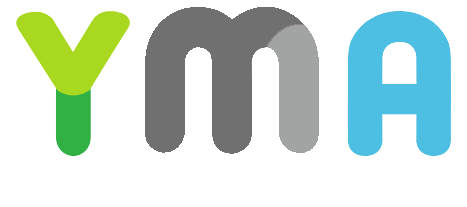 We talked to our members and here is how they feel about this new event
are very likely or extremely likely to attend this type of event.
would attend the face-to-face event in San Antonio if there are no health-related travel restrictions. Of those, 38% work in a public library setting, 27% academic setting and 11% in a school library setting.
would use their time in the exhibits to learn about new products, services and books.
What respondents expect to see
These percentages of respondents thought these topics were somewhat or very important to be included in the themes of the conference:
Technology Innovation
85.2%
Community Outreach & Partnerships
76.1%
Collection Development
69.5%
Author/Illustrator Panels
46.6%
When visiting the exhibit hall, 80.1% have a role in the purchase of these products:
52% Adult Books

50%

Web-Based Services
45% Children's Books
44% Teen/Young Adult Books
43% Graphic Novels/Comics
42% Furniture & Equipment

38%

eBooks
33% Automation
32% Integrated Library Systems
31% Audiobooks
31% Database Management
31%

Subscription Services

28%

Magazines/Journals

27%

Online Journals

27%

Reference Books

26%

AV Equipment & Materials

20%

Facility Services (Security/Architects/Signage/Movers)

19%

Foreign Book Dealers

19%

Supplies (Archival, Storage)
13% Wholesaler Books
Exhibitors will have many options for exhibit space configurations, sponsorship opportunities and theme areas within the exhibit hall.
Time will be allotted for attendees to spend time in the exhibit hall as part of the learning experience of the overall event. A variety of activation zones throughout the exhibit floor will create interaction with attendees and promote traffic flow throughout the exhibit hall.
About the space assignment process
As this is a first-time event, the goal of space assignments is to be equitable to all exhibitors. The exhibit floor design will encourage attendees to spend time in a variety of activation zones to move them around the exhibit floor. The layout of the floor plan will allow for at least one open corner for every inline booth. Inline booths will also include an upgraded backwall to give a common structure and look to the exhibit hall.
An experienced exposition management staff that is always available to answer questions on exhibiting, planning, or promotion to support your participation in LibLearnX. An online Exhibitor Manual and periodic Exhibitor Update eNewsletters will be available to every exhibitor to assist in the planning and operation of your exhibit and keep you apprised of additional resources and deadlines.
Thursday, January 20
Exhibits Set-up
8:00 a.m. — 4:30 p.m.
Friday, January 21
Exhibits Set-up
8:00 a.m. — 4:30 p.m.
Saturday, January 22
LLX Marketplace: Exhibits & Ideas Xchange (Exhibits Open)
10:00 a.m. — 3:15 p.m.
Planned No Conflict Time for Attendees to Visit the Exhibits
10:00 a.m. — 1:00 p.m.
ILMLA Celebration in the LLX Marketplace
5:00 p.m. — 7:00 p.m.
Sunday, January 23
LLX Marketplace: Exhibits & Ideas Xchange (Exhibits Open)
8:30 a.m. — 10:30 a.m.
LLX Marketplace: Exhibits & Ideas Xchange (Exhibits Open)
12:00 Noon — 5:00 p.m.
Monday, January 24
LLX Marketplace: Exhibits & Ideas Xchange (Exhibits Open)
10:00 a.m. — 12:00 Noon
Exhibits Tear Down
12:00 Noon — 6:00 p.m.
Download Our Exhibitor Prospectus